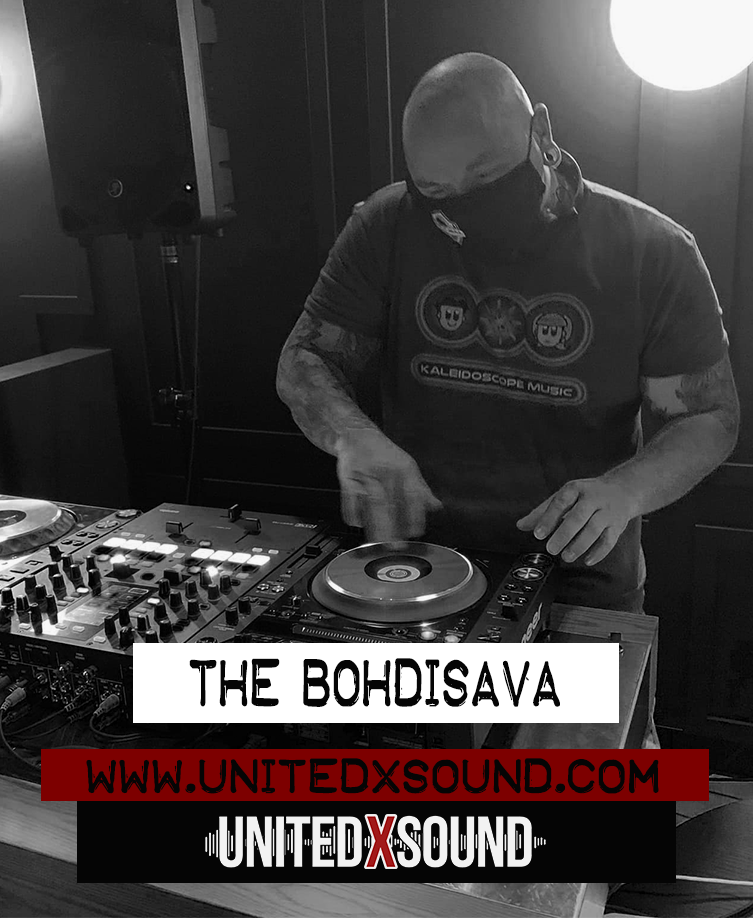 BREAKS/HOUSE
Saskatoon, SK, CANADA
For over 20 years The BOHDISAVA, nickname BUDDHA, has been a DJ known for his House, Breaks, Hip Hop, and Funk sets. He has travelled across Canada playing at nightclubs, raves, and festivals while also opening for big name DJs like Krafty Kuts, Dj Craze, Sandra Collins, The Freestylers, Deko-ze, Czech, Jelo, Robbie Riviera, Ms. Honey Dijon, Hatiras, Jon the Dentist, Chris Liberator, Mark Tyler, Freq Nasty, Mark EG, Ollie Jaye, Lori the Hi Fi Princess, Mistress Barbra, Lisa Pinup, Myagi/Sole Claw, Five Alive, and Small Town DJs.
Based out of Saskatoon, Saskatchewan, Canada, he is a cofounder of Face First Productions, now known as F2 Collective. F2 Collective has a current DJ roster including: The Bohdisava (Can), FunkheayG (Can), Mr. Fudge (Can), Betty Wax (Esp), Smash Cox (Can), Snakeboots (Can) and Kno1 (Can). Although the F2 Collective always looking to expand its DJ roster.
With a nickname like BUDDHA it is not surprising that inspiration for name The BOHDISAVA originated from a book of Buddhist religion. Pronounced BOE-DEE-SA-VA, the definition BOHDISATVAS, means a being entitled to enter nirvana, but chooses to stay behind here on earth to help teach and enlighten others on the path to nirvana. An example of a Bohdisatvas is the Dalai Lama who is reincarnated to share his wisdom.