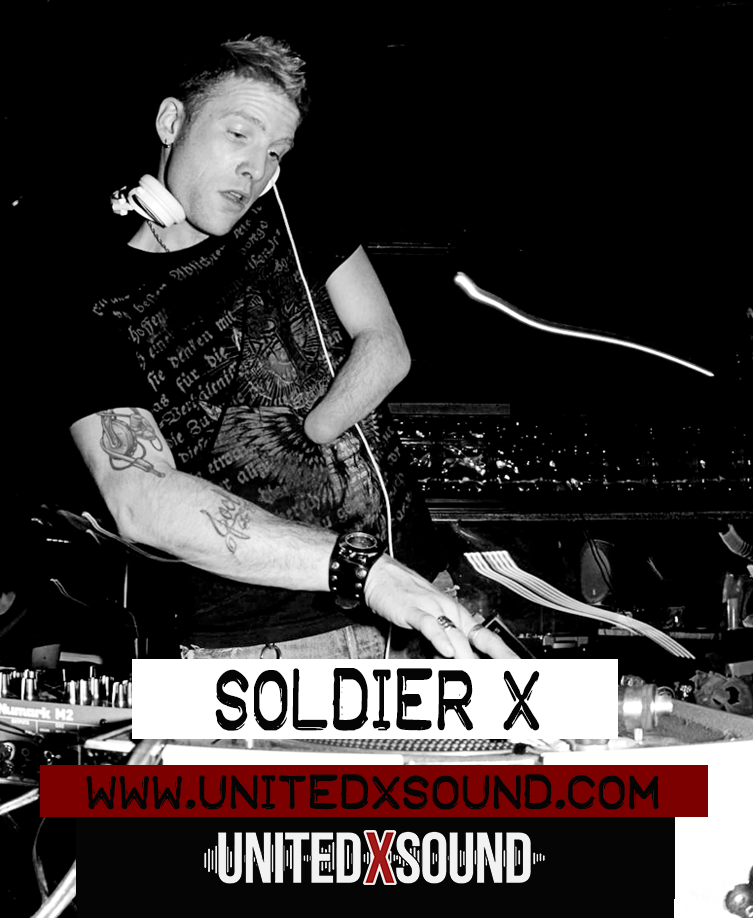 DNB/DUBSTEP/BASS
Miami, FLORIDA, USA
SOLDIERX (previously aka One-Winged Angel) has been single-handedly making his mark on the dance music and club scene since 2006. An Oklahoma native, he got his start in Oklahoma City's underground playing House & Breakbeats in the smaller venues that dot the city, as well as house parties and warehouse parties. With time and experience, his style evolved into what it is today: dark Drum & Bass, Dubstep, & Bass Music in general, with heavy influences from Zardonic, Phace, AK1200, & A.M.C. He has played at music festivals & events all across the states of Oklahoma & Texas. Now located in Miami, the list also includes South Florida.
Regardless of the venue - whether a festival stage or a poorly lit warehouse basement, the energy he brings with every set always results in a buzzing and hyped-up crowd; whether they come for the music, or to find out exactly how a guy with one arm can DJ, no one leaves disappointed.
Ostara's passion for music with soul gives her a multitude of influences to draw from, making her a versatile and engaging entertainer.
As an EDM DJ, Ostara brings a love for break beats and house into her mixes. She constantly challenges herself to grow and is known for crossing lines during sets and including electro, trance, and other subgenre variations. From Old School to breaking new beats, Ostara brings an energy that is tangible. Her good nature and professional demeanor have allowed her to play at multiple venues all over OKC, Tulsa, and surrounding areas. She has played in festivals and events in New Mexico, Texas and California. She is also known to provide excellent backdrops for corporate events, private parties, and art openings.